Over the years, a vast of training centers have been developed for supporting the international development of the Group. With the Group's expansion in Asia and by responding to the increasing demand on implement training solutions in a well-structured approach, Veolia has developed 3 training centers dedicated to offering to our employees in Asia.
Campus Veolia China - Shanghai
Changzhou Technical Centre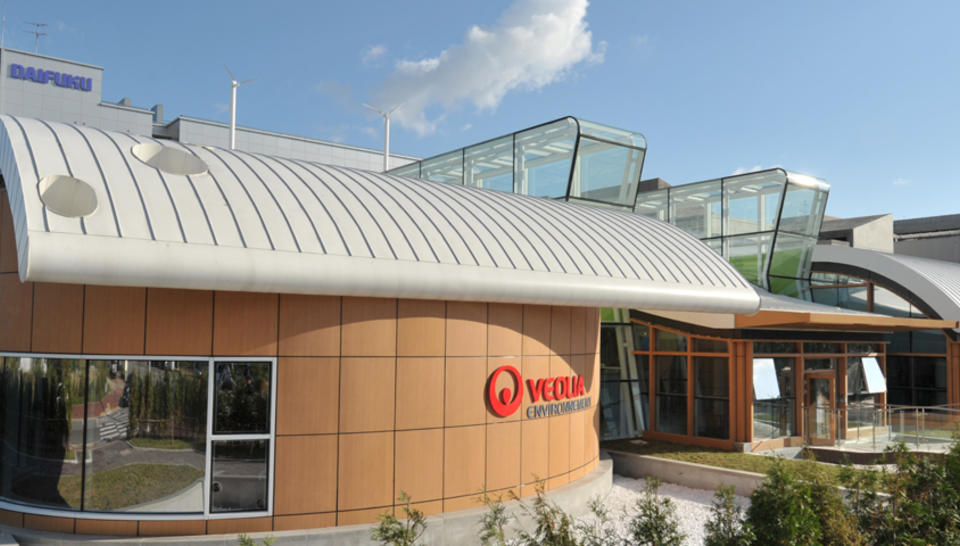 Veolia Asia Industrial Technical & Training Centre
Campus Veolia China - Shanghai
Campus Veolia China (CVC) is a multi-purpose training center in Shanghai.
Established in 2003, Campus Veolia China (formerly called Espace Veolia) is the first of its kind in Asia Pacific. The center is built for organizing business meetings, dinner receptions, corporate events and regional trainings such as Management Development Program, Fundamental Finance, etc. 
 
Campus Veolia China occupies 650 sq m with 3 conference rooms and a 50-seat auditorium equipped with advanced AV and conference system.
Besides, there is a functional library as well as net café, providing a leisure zone and discussion area for staff to discuss openly and share best practices and therefore relate to their actual working situation.
 
Changzhou Technical Centre
Changzhou Technical Centre (CTC) is dedicated to Drinking Water Related Trainings. Opened in 2008, it is the first center for Veolia Water in Asia Pacific entirely dedicated to drinking water activities. Changzhou Technical Centre, the largest training center in China by its structure and capacity.
The Center's training facilities are designed to cover a wide scope of technical competences in the field of water treatment, drinking water network management and maintenance, leak detection, water quality analysis, electrical maintenance, automation and PLC systems and customers relations.
Changzhou Technical Centre features dedicated workshops, meetings rooms, auditorium, laboratories especially tailored by and according to Veolia's needs and operational realities.
 
Veolia Asia Industrial Technical & Training Centre
Veolia Asia Industrial Technical & Training Centre (ITTC) is dicated to Industrial Water and Wastewater Training. Training center is a certified eco-friendly building, adopt solar energy, wind energy and green house ventilation system.
This is a technical center process testing and applied research, contains water quality laboratory. Except auditorium, cafeteria, training rooms, there is also pilot plant with water treatment equipments such as Actiflo™ system, cooling system, filtration units, RO unit, chemical dosing, Ion exchange vessel, UV sterlizer unit, Electro Dialysis Reversal (EDR).
 
Campus Île-de-France (IDF), the first Veolia Campus in 1994, situated at Jouy-le-Moutier, north of Paris. It occupies an area of 24 hectares, including 22,000sqm of buildings and comprises numerous technological buildings and laboratories to facilitate the seminars and training sessions. Other than Campus IDF, there are other 3 Campuses in France:
Campus Atlantique (Nantes)
Campus Sud-Ouest (Tarbes)
Campus Rhin-Rhône-Méditerranée (Lyon)